Welcome to the New Patient Center for EYECARE for You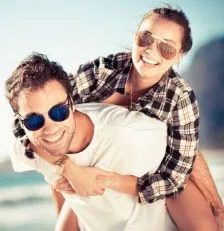 We understand that your time is precious and that you need an optometrist who is professional, yet convenient for your lifestyle. In order to make the transition to our office smoother for you, we have created a New Patient Center with everything you need to get started.
In an effort to make you more comfortable when you arrive at our office and to streamline the new patient process, you will be able to complete all the necessary items prior to your first visit. At EYECARE for You, we strive to make sure the time we spend with you during your visit is quality time.
Thank you for choosing us, we look forward to seeing you.
---
New Patient Health History Questionnaire – Required
Patients receive an secure email 4 days prior to a scheduled appointment containing relevant health questions. Please complete this form as it lets us know the history and current state of your health. Let us know what questions, concerns, and goals your have regarding your eye health or vision on the form. Please note that using a computer rather than a phone ensures proper submission of your personal information.