Advanced Vision Technology at EYECARE for You in Richboro, PA
EYECARE For You is serious about supporting your ocular well-being as thoroughly as possible, while also providing you with the ultimate in ease, comfort, and convenience at every stage of the eye exam process. That's why our Richboro optometry center has spared no expense to obtain advanced optometric vision technology and diagnostic equipment. Here are some of the devices and techniques we offer for diagnosing a variety of conditions.
Optovue iWellness Testing
Our optometrist, Dr. Joyce, uses Optovue iWellness Testing to examine your retinal for any structural changes that might indicate a disease or disorder. This testing technique relies on ocular coherence tomography (OCT), which takes cross-sectional images of the retinal tissues.

Zeiss Clarus 500 Imaging
Zeiss's Clarus 500 Imaging system allows for dilation-free wide-field scanning of your retinas, capturing detailed color images of your retinas, optic nerves and blood vessels. These clear pictures can alert us to the presence of macular degeneration, diabetic retinopathy, and other dangerous eye diseases.

OCULUS Keratograph 5M
Do you suffer from dry eye? If so, the OCULUS Keratograph 5M can give us an in-depth report on every factor of your condition, from tear film composition and eye redness to dysfunction of the oil-producing meibomian glands. This advanced vision technology enables us to prescribe the most effective remedies.

Zeiss Humphrey 740i VF Field Analyzer
Our Zeiss Humphrey 740i VF Field Analyzer is the ultimate in eye function evaluation equipment. While you look through the viewfinders, our optometrist will run a variety of tests to check blind spots, eye tracking, and visual field losses that might indicate possible glaucoma or cataracts.

Marco TRS 5100
Digital refractive testing allows us to check for refractive errors (nearsightedness, farsightedness etc.) more quickly, easily, and accurately, without the guesswork and approximations of traditional refractive testing measures. The Marco TRS 5100 is a keypad-operated system that can give instant comparisons between corrective prescriptions and help us determine your ideal prescription at the touch of the button.

Nidek TONOREF II Auto Refractor & Auto Keratometer
Why choose between accuracy and speed when you have both at the same time? Our Nidek TONOREF II Auto Refractor & Auto Keratometer provides multiple diagnostic functions all with the same unit. This device can analyze your eye's angle of refraction, perform the "puff test" to check your intraocular pressure (a necessary test for glaucoma), and make detailed measurements of your corneal curvature as a preparation for contact lens fittings.

LipiFlow
LipiFlow treats Meibomian gland dysfunction safely and effectively. It utilized Vectored Thermal Pulsation technology and a patented algorithm of precise heat that is applied to the inner eyelids with directed gentle massage to remove blockages from the meibomian glands. This treatment is designed to restore the natural oil flow to the tear film that covers the eye's surface.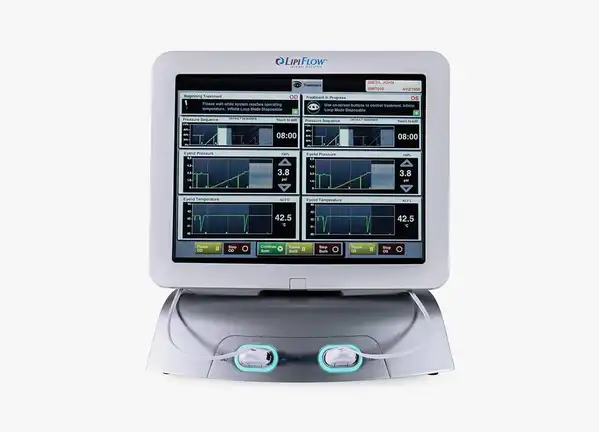 Slit Lamp
Experience the Difference at Our Richboro Optometry Center
Are you ready to experience the difference our advanced technologies can make in your vision? Call our Richboro optometrist at (215) 485-5384 and our Newtown Office (215) 860-9001 for an appointment at EYECARE for You.